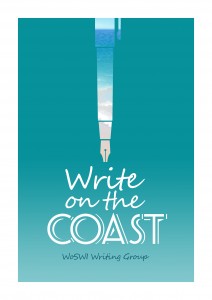 Write on the Coast is a collection of short stories, poems, flash fiction and other writing by Westcliff-on-Sea Women's Institute (WoSWI) Writing Group. Kim Kimber founded the group at the beginning of 2012 to help others fulfil their dream of writing.
Coached and encouraged by Kim, the group members have experimented with different forms of writing and each has developed their own unique style. The idea for the anthology was conceived as a way to showcase members' work and raise money for a good cause.
The anthology is an eclectic mix of writing by women of different ages and backgrounds who all have one thing in common; a love of the written word. There is something for everyone from dating, love and relationships to parenting and the imagination of childhood, from the mundane to the extraordinary, from the humorous to the more serious side of life – and everything in between.
Proceeds from Write on the Coast are being divided between Southend University Hospital Brachytherapy Appeal and WoSWI.
The book is available in print and on kindle from Amazon or contact Kim for further details.